Our fleet management services can be tailored to your specific needs, giving you peace of mind.
Whether you have a small fleet of identical vehicles or a large and complex one, our fleet management services can be tailored to your specific needs, giving you peace of mind. Having a company fleet can feel overwhelming, but it doesn't have to when you rely on us at Keystone Fleet Solutions. We can help you expertly manage the life-cycle cost of your fleet.
Our fleet management services include:
Maintenance: Preventative maintenance keeps your vehicles operating better. They are less likely to suddenly break down and less likely to require major repairs. Maintenance can also extend their life span significantly.
Repairs: No matter how well you maintain your fleet, surprise repairs will be needed from time to time. You can be sure that our team of experts is available around the clock to get your equipment back up and running, reducing your downtime and protecting your bottom line.
Acquisition: We can help you look forward and think about future needs, making sure you plan for new purchases and getting the equipment you need, when and where you need it.
Disposals: Every piece of equipment has a lifespan and will eventually need to be disposed of when its useful life at your worksite is over. We can help you plan for disposals and replacements as needed.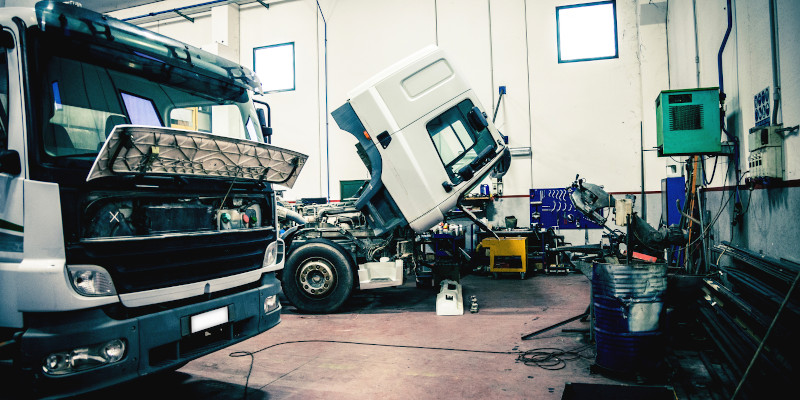 Truck Repair
We are available 24/7 for truck repairs because we know that having a truck out of service takes a bite out of your potential revenues.
Fleet Maintenance
We have the expertise, elite team, and proprietary technology to develop and follow the best fleet maintenance program for your specific situation.
Heavy Equipment
From inspections to large repairs on your heavy equipment, we are here to help you get the most from your assets.
Our fleet services are available 24/7, so whenever you need us, we'll be there
We are based in
Rhome, Texas
, but we are able to provide fleet management services far beyond our hometown. We want to be your trusted partner in your strategic planning, helping you to get the longest possible life from each vehicle in your fleet. We can make recommendations to improve the efficiency of your fleet as well, saving you money.
Call today
to discuss your
fleet management
needs.
---
At Keystone Fleet Solutions, we offer fleet management services to those in Rhome, Midland, Odessa, Austin, San Antonio Houston, Dallas, Fort Worth, Waco, and San Antonio, Texas, as well as Oklahoma City, Oklahoma.
Why Choose Keystone Fleet Solutions?
At Keystone Fleet Solutions, we are the area's leader in fleet maintenance solutions. We leverage our elite team and proprietary technology to create maintenance programs made to fit every client's unique needs. From inspections to maintenance and larger repairs, we keep fleets moving and businesses running.
Count on us to deliver the services you need on time and on budget.
Comprehensive fleet maintenance solutions are a wise investment.