Our service trucks are available 24/7 to provide the emergency repairs you need.
Here at Keystone Fleet Solutions, we understand how challenging it is to operate your business from day to day. In particular, we are intimately familiar with the frustrations and delays that occur whenever one of your fleet trucks or other vehicles malfunctions—in that situation, you need to get the truck repaired as soon as possible, but taking it to the repair shop takes even more time out of your schedule. To help solve this problem, we operate a fleet of our own. Our service trucks will come to your location to provide the repairs or maintenance you need at your convenience.
You can call our service truck team for help with any vehicle or piece of equipment, including everything from freight haulers to oilfield machinery. Our experts have extensive experience working on all types of mechanical systems, and you can count on us to deliver the effective solutions you need. The mobile services we offer will save you precious time and money, getting your equipment up and running as soon as possible and keeping it in great condition to extend its overall lifespan. If you are interested in learning more about our
service trucks
, just
give us a call today
.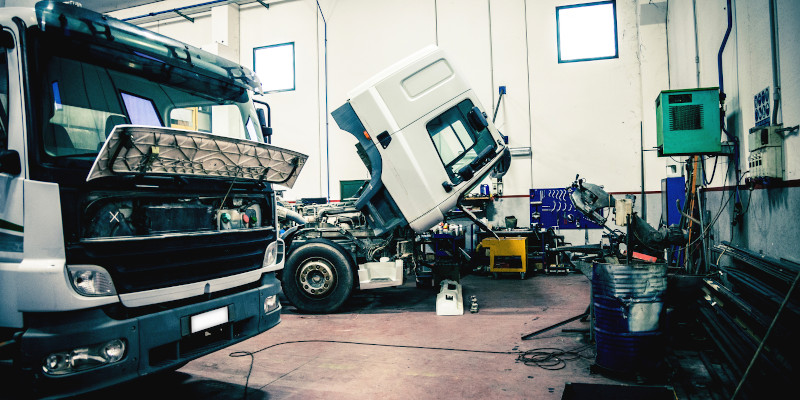 Truck Repair
We are available 24/7 for truck repairs because we know that having a truck out of service takes a bite out of your potential revenues.
Fleet Maintenance
We have the expertise, elite team, and proprietary technology to develop and follow the best fleet maintenance program for your specific situation.
Heavy Equipment
From inspections to large repairs on your heavy equipment, we are here to help you get the most from your assets.
We can keep your fleet running at peak performance.
Our team is proud to serve the
Rhome, Texas
community, and we want to help you keep your fleet in the best possible condition. If you need repairs, simply call our team to have our service trucks come to your location to provide the effective solutions you deserve.
---
At Keystone Fleet Solutions, our service trucks help those in Rhome, Midland, Odessa, Austin, San Antonio Houston, Dallas, Fort Worth, Waco, and San Antonio, Texas, as well as Oklahoma City, Oklahoma.
Why Choose Keystone Fleet Solutions?
At Keystone Fleet Solutions, we are the area's leader in fleet maintenance solutions. We leverage our elite team and proprietary technology to create maintenance programs made to fit every client's unique needs. From inspections to maintenance and larger repairs, we keep fleets moving and businesses running.
Count on us to deliver the services you need on time and on budget.
Comprehensive fleet maintenance solutions are a wise investment.