We can help keep your boom truck in optimal working condition.
When your business relies on a boom truck, crane, lift truck or other similar equipment, even a minor problem can cause a major disruption in the day-to-day operation and success of your business. Here at Keystone Fleet Solutions, we have the experience and knowledge needed to keep your boom truck operating optimally.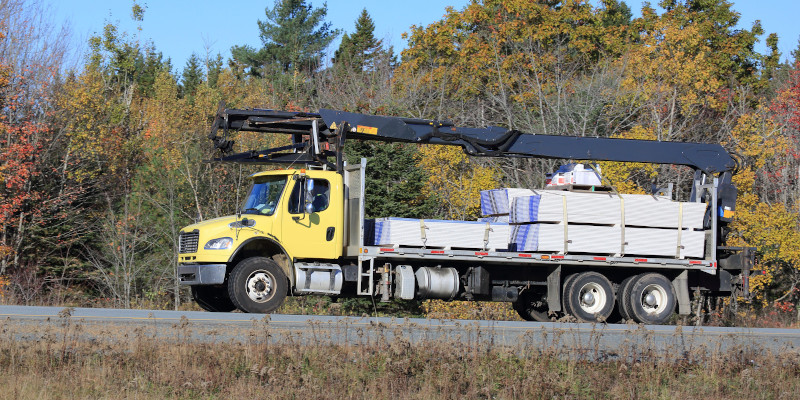 We have a convenient and central location in Rhome, Texas, but we understand that you may not always be able to easily get your boom truck to us. That's why we have a mobile service team that can come to you to complete the boom truck services you need. We offer a full range of boom truck services, including:
Annual inspections: We can complete the dielectric testing on your lift units that is legally required each year, as well as any other needed inspections.
Preventative maintenance: Better maintenance means better power, performance and efficiency during daily operation. Reduce the likelihood of sudden breakdowns or major unexpected repair bills with proper and regular preventative maintenance.
Repairs: Get your equipment back up and running with repairs as needed.
Our mobile service team is available around the clock because we know how important your boom truck probably is to the success of your business. We hold safety certifications from OSHA, Safeland and H2S. Our highly qualified personnel will provide exceptional service while being honest and easy to work with. Our pricing is clear, with no hidden fees, and available upfront. We also provide electronic documentation of our work, making record-keeping easy. Call today to learn more or to discuss your boom truck needs with us.
---
At Keystone Fleet Solutions, we offer boom truck service for those in Rhome, Midland, Odessa, Austin, San Antonio Houston, Dallas, Fort Worth, Waco, and San Antonio, Texas, as well as Oklahoma City, Oklahoma.