Keep your worksite running smoothly with our construction equipment services.
At Keystone Fleet Solutions, we know that time really is money. If you are working on a construction job and your construction equipment isn't performing optimally, the timeline slows down, and you lose money. With our mobile maintenance services available for your construction equipment needs, we can come to your jobsite and perform whatever is needed to keep your equipment in its best working condition.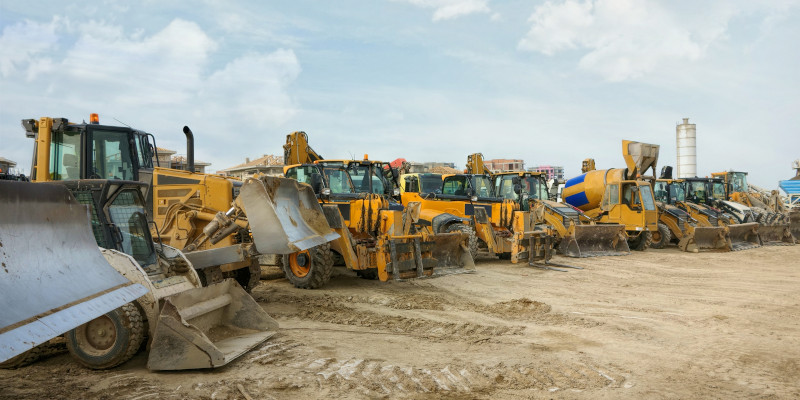 Our mobile services include, but are not limited to, the following:
Attachment installs
Guarding packages
Hydraulic cylinder repairs
Hydraulic pump repairs
Line boring
Preventative maintenance
Routine maintenance
Surface milling
Troubleshooting and repairs
Undercarriage rebuilds
Welding fabrications
Beyond construction equipment, we can also service industrial and mining equipment on-site as well. We are based out of Rhome, Texas, which is very centrally located to be able to provide exceptional mobile services over a large area of the country. Our mobile technicians hold various safety certifications, including OSHA, Safeland and H2S. They work hard to keep up with technological advancements in construction equipment, so they are able to do even complex electrical and computer troubleshooting jobs.
Our fleet services are available quickly, so we can help you get back up and running.
One of the features of our construction equipment services that sets us apart is that we are available quickly. We understand you can't afford to have a lot of downtime at your work site, so we are committed to coming to your location at a time that is most convenient to your schedule. Our pricing structure is clear, with no hidden fees, and our mobile technicians will document all work completed for your records and reference. Call today to learn more or to schedule our services.
---
At Keystone Fleet Solutions, we offer construction equipment service for those in Rhome, Midland, Odessa, Austin, Dallas, Fort Worth, Waco, and San Antonio, Texas, as well as Oklahoma City, Oklahoma.