We'll take care of your truck repair issues and help you prevent future ones.
When you have a fleet of trucks, even having one in need of truck repair can be detrimental to your Rhome, Texas business. The good news is that with us in charge of your fleet, you'll experience fewer repair issues and enjoy other benefits too. At Keystone Fleet Solutions, we offer unparalleled fleet services, including truck repair, maintenance, and even help in acquiring and disposing of fleet vehicles. We make it easy for you by coming right to your worksite to handle maintenance and minor repairs to further minimize your downtime and keep those miles off your fleet vehicles.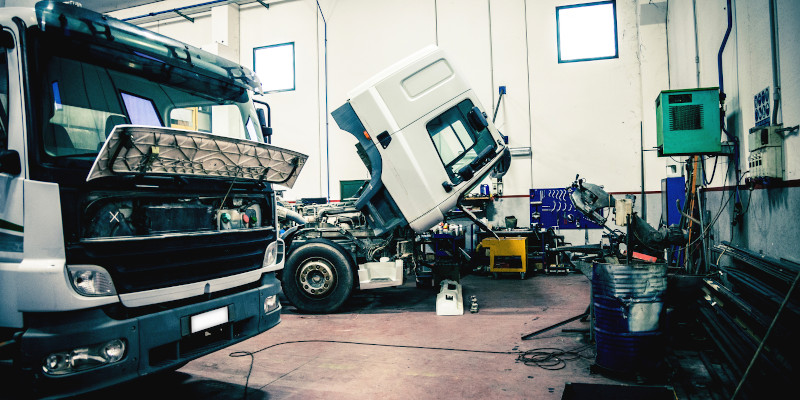 Our truck repair services are quite varied. We handle brake, clutch, transmission, air conditioning, and internal/external engine repairs, as well as have a frame shop. We also perform front-end alignments, do hydraulic wet-kit installations, remove and replace hydraulic cylinders, and perform differential work. Whether you have medium-duty or heavy-duty fleets, you can count on us to resolve whatever issue you are having. We also work on trailers!
Our fleet services are available promptly to get you back up and running quickly.
Let us create the perfect maintenance program for your fleet to help minimize truck repair situations. Our fleet services also include DOT inspections and other vehicle asset management tasks. We can be your trusted partner in keeping your fleet performing at its best. We are available quickly because we know that having a truck out of service takes a bite out of your potential revenues.
Reach out to us today if you need truck repair or would like to learn about the other fleet services we offer as a best-in-class fleet solutions provider.
---
At Keystone Fleet Solutions, we offer truck repair services for those in Rhome, Midland, Odessa, Austin, Dallas, Fort Worth, Waco, and San Antonio, Texas, as well as Oklahoma City, Oklahoma.
Similar Services We Offer: