For all your oilfield equipment needs, you can rely on us.
The oil and gas industry is in a state of constant innovation, and you need oilfield equipment that streamlines your production process and allows you to maximize your output and improve your bottom line. At Keystone Oilfield Fabrication LLC, we understand how important quality oilfield equipment is to the success of your entire operation. We do not rely on brand-specific support. We can customize oilfield equipment to your unique needs and even offer mobile services and repairs near our base in Rhome, Texas and far beyond.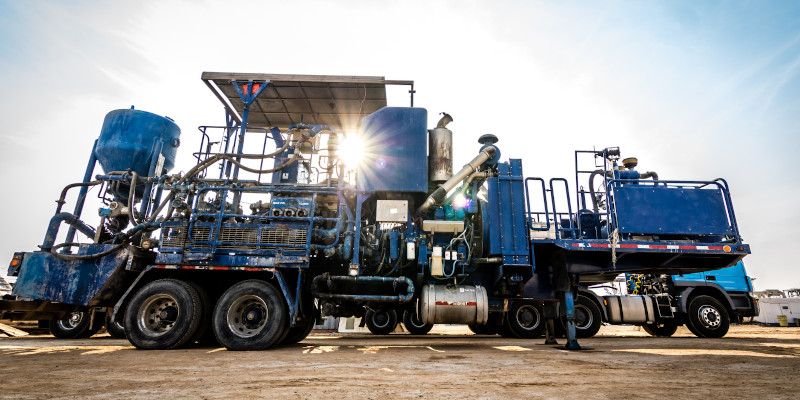 Our oilfield equipment offerings include (but are not limited to) the following:
A variety of oilfield and proppant storage solutions, including steel and welded tanks
Water knockouts
Horizontal and vertical separators
Single and dual T-belts
Steel walkways and stairways
Mobile and stationary large-volume sand storage units
Acid tanks and blenders
Off-loading conveyors
Frac units and field bins
Cementing equipment
Horizontal and vertical heater treaters
We specialize in the design and fabrication of oilfield transportation equipment.
So, whatever oilfield equipment you might need, we hope to be your first call. We can help you design innovative solutions to your production needs. We can fabricate the equipment you need with the highest quality in mind and according to the agreed-to deadlines. We can provide delivery and setup, as well as mobile repair services when needed. We aren't afraid of the hard work necessary to keep an oilfield operational.
We specialize in the design and fabrication of heavy-grade oilfield equipment used for transportation and storage. Give us a call today to discuss your needs and how we can meet them to your highest satisfaction.
---
At Keystone Oilfield Fabrication LLC, we offer oilfield equipment for customers in Rhome, Dallas, Fort Worth, Arlington, Plano, Waco, Austin, Houston, San Antonio, and Corpus Christi, Texas.