Our experts have the right experience to provide the high-quality steel erection services you need to make your project an unparalleled success.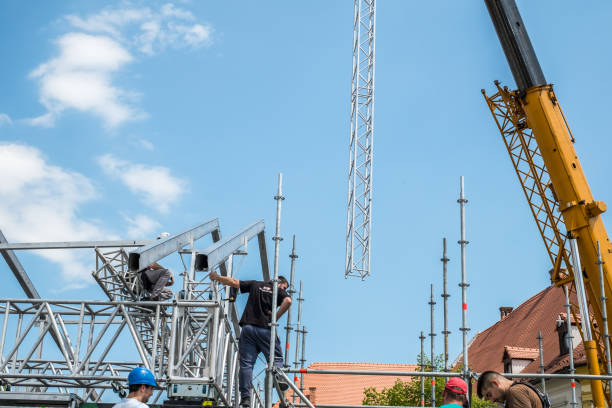 Here at Keystone Steel Services LLC, we have extensive experience in steel erection services, and we can help you complete any steel erection project you may be working on. Our goal with these services—and all our services—is to exceed your expectations, and we are confident that we can deliver top-notch results in the shortest possible timeframe.
We can work from your own drawings, or you can have our team develop the drawings for you and work from there. Either way, we will be sure to provide you with a detailed project proposal, including a detailed timeline, so you can know what to expect from our steel erection services.
When it's time to start the project, we will come to your site ready to get to work, and we will start to build your structure right away, following the site plans to the letter. We want to ensure your project goes as smoothly as possible, so we will make sure to collaborate with the other members of your construction team and ensure that everyone is working toward the same goal.
If you want to know more about our steel erection services, you can reach out to our team at any time to discuss the matter with our experts—we are happy to answer any questions you have to help you decide if our services are right for your project.
Our team is proud to serve the Rhome, Texas community, and we want to help you do what's best for your project. If you are looking for top-notch steel erection services, just give us a call.
---