If you want your construction project to be a success, hire us for steel erection.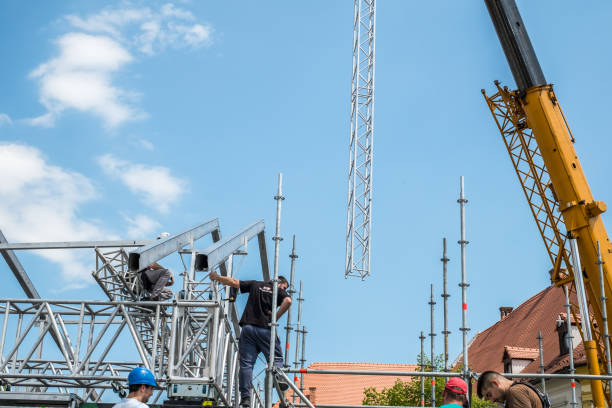 Constructing a commercial building, whether large or small, often requires the use of steel erection services. These services provide a strong frame for the rest of the building, ensuring that the building will be safe and sturdy. It's no wonder then that you'll want to make sure the professionals you hire for steel erection are trustworthy, knowledgeable, and prepared to handle the intricacies involved in erecting steel.
Our team here at Keystone Steel Services LLC uses the best resources for our steel erection services. We rely on advanced software at the start of the project to make sure that we have a clear plan for erecting the steel in your Dallas, Texas construction project. This software ensures that we operate with precision and accuracy, both of which are vital to the success of your project.
We know how much you value your time as a construction manager, so we keep efficiency and timeliness in mind throughout the entire project. We'll even develop a project proposal for our steel erection services, so we can provide you with a detailed timeline and steps for completing the project on time.
We also value communication and collaboration, so we're here to listen to your concerns and specifications for the project. If you have a clear vision in mind before we arrive, we'll gladly work with you to see your project through. If you have a more general idea, we'll work with you to fine-tune your vision and plans for a more cohesive and detailed plan.
If you're looking for the perfect crew to erect steel for your project, call us.
---