We produce high-quality steel products for nearly every industry.
Today, many builders and production managers rely on ready-made or off-the-shelf products and components. But in some cases, a custom product is needed, which is where we come in at Keystone Steel Services LLC. We provide steel fabrication services to organizations, builders, companies, and contractors throughout the Rhome, Texas area, delivering on our promise of excellence with every completed project.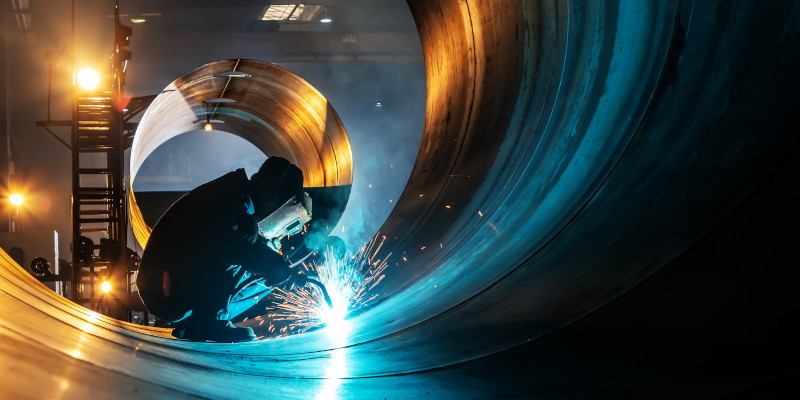 Our steel fabrication services feature the following advantages:
Steel components fabricated with top-of-the-line equipment
Steel components fabricated by skilled team members who pay critical attention to detail
Ability to deliver steel components in a standard primed, finish, or specialty coated condition
By working with us for your steel fabrication needs, you ensure all parts are custom-made for your specific application. We use the latest machining and fabricating equipment, including CNC machines, millers, and welders. Our goal is to provide fabricated components and assemblies that meet or exceed your expectations in terms of quality and enhance your current project.
We have served a variety of industries and organizations since our start in 2009, and we have established ourselves as a leader in the steel fabrication industry. We guarantee products completed on time and are committed to work with you to find ways to accommodate your budgetary requirements whenever you rely on us for custom metal fabrication.
Your satisfaction is our priority, and we are here to go above and beyond when you require steel fabrication for a project. Contact us today to schedule an estimate or to learn more about our capabilities.
Similar Services We Offer: