At Keystone Waste Solutions LLC, we set the standard for quality waste containers, roll-off containers included. Businesses and municipalities throughout Rhome, Texas and the U.S. rely on us for high-quality containers, designed and manufactured with longevity and impressive durability in mind.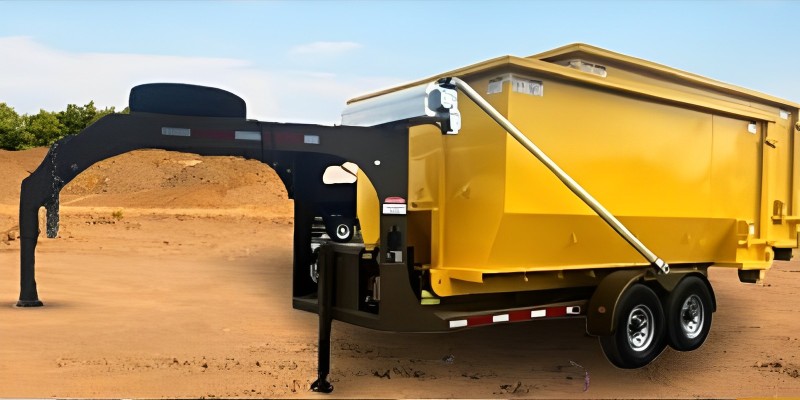 Our HT-14 Gooseneck is one of our premier roll-off containers, and we want to provide you with more information about it. This roll-off container comes with the following features:
14,000 GVWR
A standard rail design
13HP Honda engine hydraulic reeving system
Interchangeable winch/lift cylinders
5/8" cable routed in (5) 8" sheaves
(2) 7,000# spring axles with 8K spring hangers
(2) 5/16 adjustable gooseneck couplers
All the functions the HT-14 Gooseneck container come with can be controlled with a remote control, and this roll-off container also comes with a spare tire. Additionally, you can pick from two extra options to better fit the waste disposal needs of your operation. First, you can include a manual or automatic remote tarp system and second, you can include a remote-operated hydraulic jack.
The HT-14 Gooseneck features the lowest center of gravity for a roll-off container in the industry, and it is designed to accommodate 72" wide floors. This results in a lower wall height without compromising for yardage.
We would be happy to tell you more about the HT-14 Gooseneck and help you determine if this roll-off container is the right fit for your operations. We also offer lease and finance options for our roll-off containers, so if this is something you are interested in, please contact us.