We can erect steel structures with precision and ease.
Do you have a steel erection project you need to complete? Rely on us at Keystone Steel Services LLC to help you manage and complete nearly every stage of this upcoming project. We have worked on a variety of steel erection projects in the commercial and industrial industries and possess the experience and equipment required to exceed expectations.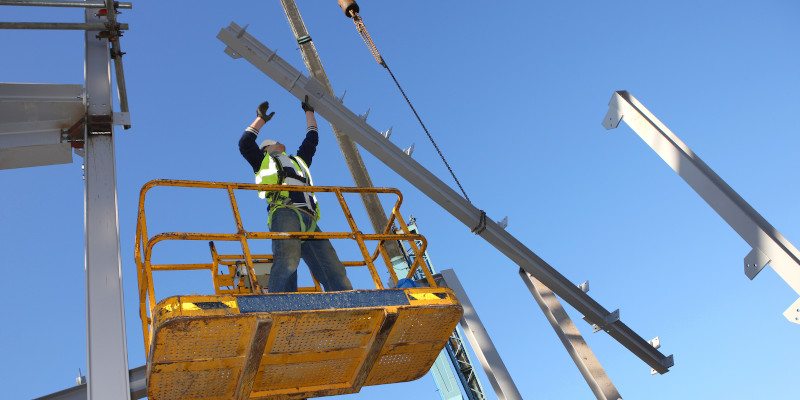 When you turn to us for a steel erection project in the Fort Worth, Texas area, we can rely on your own erection drawings or develop drawings for our use. We will provide you with a detailed proposal at the start of the project with our requirements and a timeline for you to rely on.
When the day of your steel erection project is set to begin, our professionals will arrive at the construction site ready to work and begin erecting your steel structure. We will carefully rely on and follow all pre-determined site plans while working diligently to ensure your project remains on track. Additionally, we can collaborate with other members of your construction team to contribute to a seamless process.
If you want to furnish the pre-fabricated steel components and assemblies for your use by our erection crews, we can detail, fabricate, and erect your steel components and assemblies as part of a turnkey project. We have a team of incredibly experienced steel fabricators who can create whatever component you need to finish your steel structure or building.
For more information about our steel erection services, contact us today.
---